Gabby Petito Disappeared On A Road Trip With Her Fiancé, He Won't Tell Her Family What Happened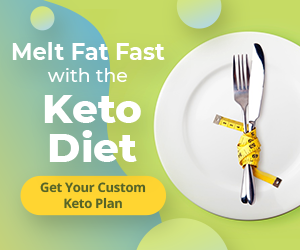 Updates posted at the bottom of this article.
Gabby Petito is a 22-year-old from Long Island who had been living with her fiancé, Brian Laundrie, for about two years. They met in high school and began dating in March 2019. In July 2020 they got engaged.
Gabby and Brian were inspired by influencers who posted about #vanlife, living as a full-time nomad, and decided set out on an extended road trip together in Gabby's white 2012 Ford Transit van. They both documented the trip on Instagram. On his account, Brian called Gabby the love of his life. Here's the couple and Gabby's van as they began their trip:
Gabby's mother, Nicole Schmidt, says she thought Gabby would be safe on a road trip because Brian would be with her: "As a mom, I had concerns about a daughter going on a road trip in general, but I felt safe — they were together…They had a plan, an itinerary, and we were excited for them. Everyone wanted to be doing what they were doing."
Unfortunately a month into her dream vacation, there were signs Gabby was in danger. Utah police say they responded to a call on August 12 from a witness concerned about the couple. They said, "Officers conducted an investigation and determined that insufficient evidence existed to justify criminal charges." It sounds like this was a domestic call reported by someone who witnessed some scary behavior from either Brian or Gabby. No one has seen Gabby Petito since August 25, the day she posted her last photo to Instagram and had a FaceTime call with Brian's family.
Gabby's mother says she also FaceTimed her daughter last on August 24th or 25th, but that she received text messages from her up until August 30. She believes Gabby and Brian were in Grand Teton National Park in Wyoming. Gabby's mom said she doesn't know whether the two texts she received from Gabby's phone between August 25-30 were actually sent by Gabby.
On September 1, Brian Laundrie showed up at his parent's home in Florida with Gabby's van… alone. Gabby and Brian told people they would be traveling from July 2 to the end of October and had specific plans for ending the road trip at a friend's home in Portland. Brian Laundrie refused to tell Gabby's family where Gabby is or why he drove her van to Florida alone. He then hired a lawyer.
On September 11 Gabby's family reported her missing.
On September 14 Brian Laundrie's attorney released this statement:
"This is an extremely difficult time for both the Petito family and the Laundrie family. I understand that a search has been organized for Miss Petito in or near Grand Teton National Park in Wyoming. On behalf of the Laundrie family, it is our hope that the search for Miss Petito is successful and that Miss Petito is re-united with her family. On the advice of counsel, the Laundrie family is remaining in the background at this juncture and will have no further comment."
In response, Gabby's parents released their own statement, pleading with Brian Laundrie to not "remain in the background" but to tell police what happened so that they can at least search the right place for their daughter:
"The Schmidt and Petito family are going through the worst moments of their lives. Their beautiful twenty-two year old daughter is missing and the one person that can help find Gabby refuses to help. Brian Laundrie was traveling with Gabby in the Grand Teton – Yellowstone area. They were traveling together in Gabby's 2012 Ford Transit van. That is where we believe Gabby was last seen. Brian is refusing to tell Gabby's family where he last saw her. Brian is also refusing to explain why he left Gabby all alone and drove her van to Florida. These are critical questions that require immediate answers. The Schmidt and Petito family beg the Laundrie family to not "remain in the background" but to help find who Brian referred to as the love of his life. How does Brian stay in the background when he is the one person that knows where Gabby is located? The Schmidt and Petito family implore Brian to come forward and at least tell us if we are looking in the right area."
Chillingly, one of Brian's Instagram posts from July 2020 (when they got engaged) promised to love Gabby "Till death do us part or until I wake up."
Gabby's mother, said "We don't eat, we don't sleep, we're just actively looking for her." Anyone with information about Gabby Petito is urged to contact Crime Stoppers at 1-800-220-TIPS.
Update 9.15.21: Gabby's Instagram account briefly disappeared and reappeared. No one has claimed responsibility for this yet. Brian Laundrie's account is still up. Police have been notified that her account was taken down and then reactivated and are investigating.
Update 9.15.21: Brian Laundrie has been officially named a person of interest in Gabby's disappearance. Gabby's mom says she sent Laundrie "desperate" texts asking where Gabby was and he ghosted her.
Update 9.15.21: Police have released more information about the call they responded to on August 12 involving Gabby and Brian. Now they disclose that the call was from a witness who reported that Brian was trying to lock Gabby out of her van. The fight became physical as Gabby thought he was going to steal her vehicle and leave her in the Moab desert. Gabby and Brian told the officers that they were very much in love, engaged, and did not wish to press charges. Police advised them to take a break and the couple spent at least the next evening separated, with Brian staying in a hotel and Gabby staying in her van. Here is the police report of the incident:
https://twitter.com/BrianEntin/status/1438214034025861134/photo/1
https://twitter.com/BrianEntin/status/1438214037469376517/photo/1
https://twitter.com/BrianEntin/status/1438214041126805506/photo/1